15. April 2008 – 15:04
The University of Applied Sciences Bonn-Rhein-Sieg and Friendly networks GmbH have 14 large networks such as. MySpace analyzed and 46 Communities with 172 Community users were questioned in detail.
According to this study takes the average user does not blog and mini games. He wants the latest news on the home page, a Free access, a good search function and the most simple and clear. The result: What keeps many a portal operator is important, often regardless of the user.
Offline-Marketing
67 Percent of community operators rely on flyers – it has been demonstrated,
that their effect is zero.
Online-Marketing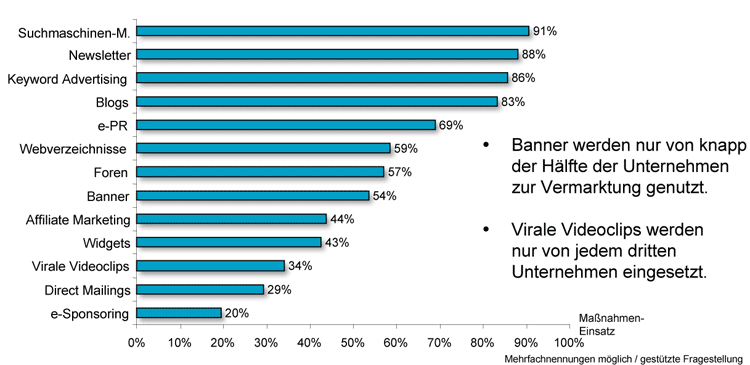 Send out newsletters is still one of the most popular advertising – it is their success, according to operators of the study "extremely limited".
Advertising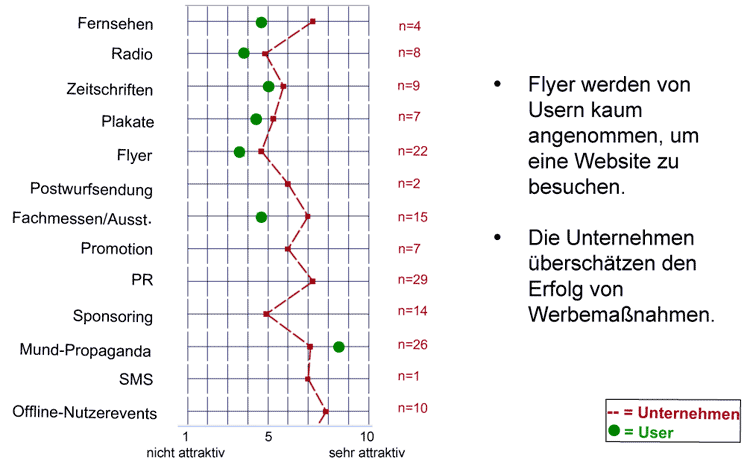 Discrepancy in perception: Companies often overestimate the very success of their advertising.
All, what the user directly and individually concerned, Last Unicorn.
Login
Key to the particular user is the free access. Everything else he does not really matter.
Viral- Marketing
Word-of-mouth advertising is the best web advertising. The user is recommended but only on a website, if he is satisfied with her about average.
Privacy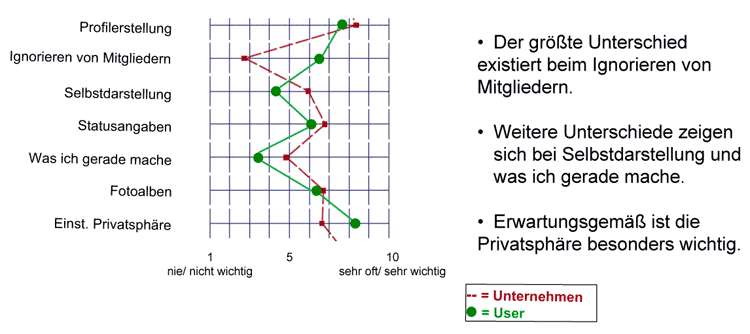 The user privacy is very important. Users want functionality, with which they can protect themselves from unwanted people.
Features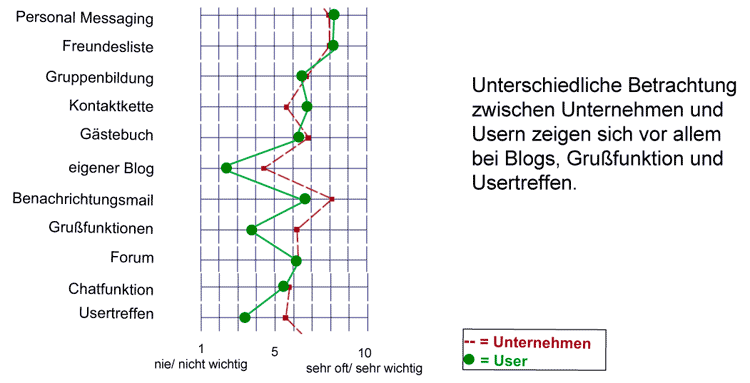 Too many features such as blogs, Group meetings, etc. spoil the fun on the website.
Reward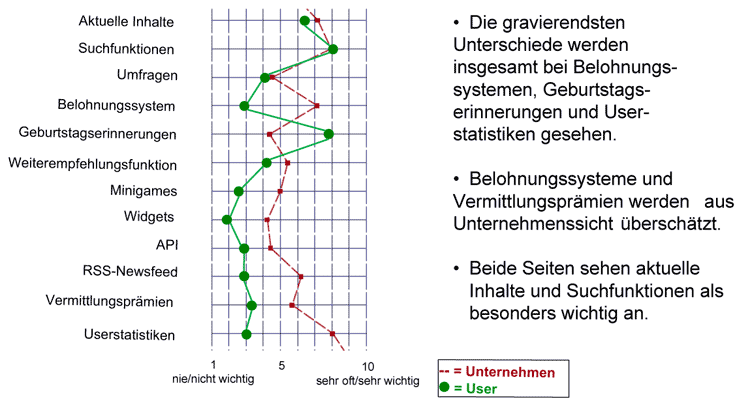 Many features spoil the home page…an Games, Feeds, Widgets, the user is hardly interested. On the contrary: Deals are annoying.
Activity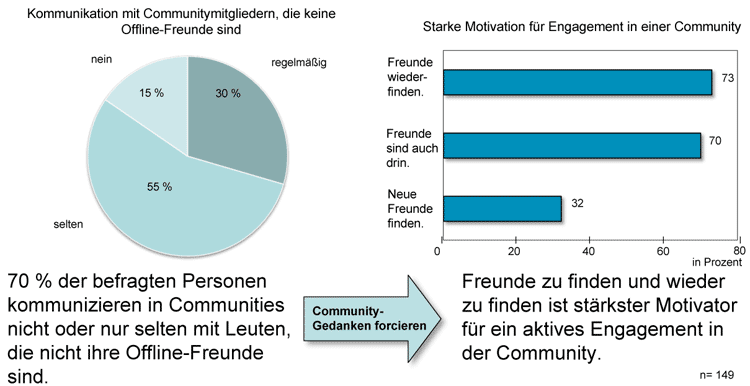 In communities interconnected by two thirds of the users only with people, they already know.
For the user, it is particularly important to meet old friends.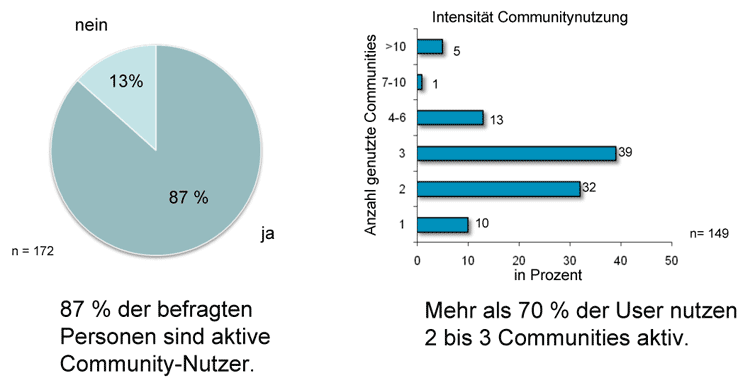 In more than three communities, the user is rarely active at the same.
Dimensions
The larger the community, the more active users. A well-known social phenomenon.
Personalization/up-to-dateness
Birthday reminder and news are particularly important to the user.
These articles might well be:
Print