Since the 22. October 2009 is Windows 7 for all available.
I met Mr. Clemens Lutsch, User Experience Evangelist at Microsoft Germany on 07.09. on man & Computer 2009 at a meeting of the Usability Professionals,,de,At this time it already had the Windows,,de,Operating system in Germany,,de,After a visit to the BMW Group u.a he spoke,,de,approach the consumer,,de,Target group specific user tests which bring in terms of user-friendliness,,de. Zu diesem Zeitpunkt hatte dieser bereits das Windows 7 installed.

Usability studies. User-Testing & User Research. Even with Microsoft.
But the Title User Experience Evangelist highlights the importance of user testing at Microsoft clearly. It was one year ago Windows-Chef Steven Sinofsky within a workshop on Windows 7 asked, because if Microsoft also performs usability tests.
A little irritated this antwortetet:
"Nein, niemals" to general laughter.
Microsoft is known for Usability Testing & Customer Surveys in the development of new products. After Vista is an important approach.
Hasta La Vista + FAQ-Windows 7.
The mirror is in a Published at 21.10.09 one to the new operating system as a successor to Vista. The news service FTD.de (Financial Times Deutschland) represents a small FAQ List ready.
Windows 7 tested quantitatively.
For the new operating system were some scenarios & Functions are tested and validated. More of it is in Blog Evangelisten of User Experience, Clemens Lutsch, read. Also, the Personalization is a great need of the user is :
"Analyses have, for example. shown, the almost 95% users share the wallpaper of the desktop. About 40% these users to change this picture at least once a month!" .

Windows 7 to download + Program Compatibility
Companies need to test. Only users know what they want.
Less BMW, more image. Kiss the Customers.
Less BMW more image reader, is the motto Advertise & Sell (Nr.42) an article by Ulrike App. It relates to demonstrating the common touch by Mr Steve Ballmer, Microsoft CEO, and Ambassador Advertising, during the presentation of 7. Betriebssystems in Deutschland. Nach einem Besuch beim Konzern BMW sprach er u.a. with winners of a campaign of Bild.de. To interpret this headline is also the Customers with KISS, keep it simple and stupid. Also Nutzerfreundlich, with high usability & User Experience.
Microsoft-Chef Steve Ballmer: I love Windows 7.
Microsoft CEO and promotional ambassador said this euphoric set and was so emotional now, rather than complacent. So the accusation at the launch of its predecessor, Vista with the words: "The Wow starts now".
The focus on the consumer is with the current Publicity campaign also significantly. VIEWING the German consumer advertising, who feel involved in the development.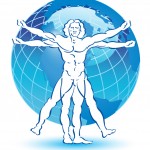 The normal users first. will be significantly, that one has responded to customer needs and has simplified the operation of Windows. "My idea"
Online shops can react. Switch to the perspective of the business customer focus.
Make it more user friendly in the center. Improve the usability & User experience and thus
the acceptance of your brand
the image of your company
Your conversion rate
Usability & User experience are key competitive factors.
Large companies, such as Microsoft, nähern sich den Konsumenten. Zielgruppenspezifische Nutzertests bringen was in Punkto Nutzerfreundlichkeit (Usability & UX). They also play an important role in the acceptance, if customer wishes and ideas will be considered.
Let Usability & UX test and optimize.
You have an e-shop?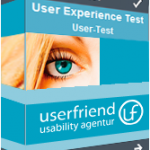 Then the CLASSIC Test for example. of Userfriend the appropriate choice.
Include the needs and abilities of your user in with a
They are planning an e-shop or face a relaunch?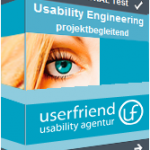 Initial tests in the design can avoid costly mistakes.
Take Usability Enginnering in PROFESSIONAL Test as a methodical way to generate a user-friendliness.