3. June 2010 – 12:06
Mobile Internet booming.
Since the Smartphones users can go anywhere online. The advertisers see this as a powerful mobile advertising channel.

Mobile Usability
The usability of website and online store a "must have", has come largely from businesses. [Contact For this, please Userfriend.]
Now it's the customers a user-friendly website in Mobile Internet and, where appropriate, a user-friendly App to provide. (Application, as a marketing tool, is explained in the next part.)
Mobiles Marketing
Mobile marketing is still underestimated, states in May in the W&In the Media.
Es wird schon jetzt als ein global advertising market considered, of the Werbeeffizienz will increase. From June a new series starts on this topic. The Inter-Business World reported, for example. End of May from the mobile boom on eBay, of a study on the changing user behavior in the purchase process, and more on this topic.
Here is now a "user-friendly series" (in four parts) for Mobile Marketing.
Internet vs. Mobile. klassisches Internet
Mobile Internet in contrast to traditional Web has other Criteria, the need to consider it. ZB. play a role:
the Size of the screen
different Nutzungssituation
the availability of Real-time– and location-dependent information
Local information GPS-Mobile Phones
and location-Beschleunigungssensoren many devices
User-Consumer Behavior
In a study of mobile commerce, the user behavior of smartphone users "Smart natives closer look. Mobile users often surf well very short, it is considerably more common, than in the traditional Internet.
The mobile Internet use has this basic Consequences for all phases of the Kaufprozesses: "The inspiration phase is supplemented by a permanently and universally available channel", said Thomas Schneider (Direktor Neue Medien Otto). Companies should respond.
Mobile Product Information be expected from consumers. ZB. of these mobile Barcode-Scanner be retrieved. Also to compare the prices to use the mobile Internet users today.
Barcode & QR-Code
By a Barcode The contact can be made by a user, whenever and wherever he may. This is an important usability factor "Control".
If the URL is implemented by the Web sites a QR code, the user can also fine to facilitate access.
This QR- Code becomes a Quick Access on the Web site. For the first type long web addresses to have, is not necessarily user-friendly.
The Camera phone will be on a QR-Code maintained and forwarded to the mobile website is coded. Free for download at qr-reader.com.
Media Mix.Werbeeffizienz & Branding
In the Mobile Web can once awakened Konsumentenbedürfnisse be satisfied immediately.
In a combination with measures of other media, eg. a magazine ad a Impulse trigger. This was often long forgotten, until an opportunity arose to go to the Internet and visit the appropriate page.
Also information, the first days later in the mailbox are, no longer fit the present day.
For a Purchase decision may, pending the arrival of the information, have failed long ago in favor of a competitor's product.
Display and mobile deals result in a coordinated improved advertising efficiency and Erinnerungswirkung.
Mobile User Experience (UX)
A corresponding positive Nutzererlebnis necessary to ensure. For the lack of optimization of websites interfere Smartphone User, in addition to the small BS, the high cost or to slow data transfer. Assuming, that increase the proportion of users and their retention, develops, in respect of the mobile user experience & Mobile UX, a powerful mobile Communication- and Sales channel.
M-Commerce
Here Usability & called User Experience. Particularly in the sales process, are user-friendly, Credibility & Transparency the criteria for success in M-Commerce.
In the purchase phase is needed eg. neben einer optimierten mobilen Website auch ein glaubwürdiges Bezahlsystem. But the Aftersale must be adjusted with a package tracking and product reviews on the mobile use.
Mobile advertising channel in the marketing view
Companies and advertisers alike can rejoice, with the mobile Internet to be always close to the consumer, just a few clicks away.
2009 were at eBay, the trading platform, in mobile commerce world for goods 600 Millionen US-Dollar umgesetzt. For 2010 is comfortable with 1,5 Billion expected.
Also, the steady trade or Gastronomy authorities benefit. If the business has already closed off, , a consumer using the mobile web still get information on the product and can reserve it at best.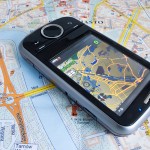 Location based Service (ortsbasierte Services)
The restaurants are increasing in their area, also ortsabhängig, Advertise. Which of course can also be a user-benefit, to know quickly, which restaurants are just nearby.
Preview
In the next parts "Mobile Marketing" Others follow. "Mobile marketing tools" "Social Media Mobile" with eg. Foursquare, Advertise in the mobile network and more a combination of offline and online trading.
Userfriend
Userfriend working on a user-friendly mobile website. Also?
Let your mobile site, even before launch, with your target group test.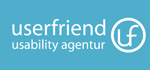 Contact Us, We look forward to you.
These articles might well be:
Print