Mobile marketing tools are:
Mobile Website
Handy-App
Mobile Advertising Campaign
1. Mobile Website
A mobile website, casually speaking, a custom website on the move.
The normal company's website will unfortunately not immediately user-friendly, in each Smartphone, implemented.
The Web-Usability differs from the usual Internet on the mobile web. It must both Technical Extras at the mobile terminals and will always be differences Nutzungsszenarien be observed. Since there are no standards yet for, Analyses are & Tests necessary.
Remains the same, that it once again to the User adapt is. Some content in this medium must be in accordance with the desired presentation & Function offered.
Content is king here.
Not only, the kind of content but also the type of information presentation play a crucial role in the mobile Internet.
Texts must be strong compressed, short and concise, but are also provided comprehensive.
The maintenance of mobile websites can be accessed by specific content management systems (mobile CMS) realize. Z.B. lt. In&In MagList OnlineManagement.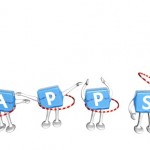 2. Mobile App
A portable app is a stand-alone program, which is running on a Smart Phone.
Due to the large interactive design freedom & die Einbeziehung der Sensoren in den Endgeräten, results in completely new application areas. In addition to such. location-dependent information, also know an app, whether the consumer is moving or not.
Disadvantages result from the restriction to only one type of device.
It must therefore Apps multiple operating systems be developed.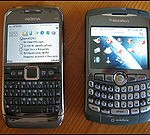 Smartphone
Mobile devices also need an operating system, dh. a Operating System (OS).A device always has its own operating system. Those who opt for a smartphone, decides also that once for a given OS. ZB. Mac OS, Symbian, Windows Mobile, Palm WebOS, Android and RIM.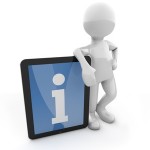 3. Mobile Advertising Campaign
As with banners- or commercial breaks in the traditional Internet to mobile Internet sites Advertising space sold.
A high coverage can contact with thousands of prices between 30 and 80 Euro to build.
More Markterwachen the mobile Internet is available from the next part.