Communication and shopping behavior is shifting to mobile network.
Advertising channel will be worth it.
The last part of mobile marketing has been shown, that this advertising channel may be worth konsumentenpsychologisch. Meanwhile, about surfing. 13 Percent with their smartphone on the Internet (In&In the Media 09/2010). But also to Customer acquisition it can serve. For appropriate involvement with the brand or the company should always be given to specific target groups on the customer benefits.
Mobile phones as a city- and Buying.
With Location Based Services (LBS) and mobile location services to potential customers are contacted directly. Scams in the form of downloadable mobile coupons, or reservation services, offer Werbechancen. Thanks to built-in GPS and cell location (Internet World Business 13/10) geo-services can be presented on regional deals.

Mix of mobile communication, Social Media & lokalem Marketing.
Vodafone for example, attracted. Foursquare over buyers in the Shop, to showcase new phones and users / customers found this innovative & well and praised the action on Twitter & Facebook.


But, wie überall in Social Media gilt: "On the added value that counts" and the natural "target groups".
Advertise with vouchers
It was said in the Internet World Business 12/10. In a restaurant only 50 % to pay, um es auszuprobieren oder an einem Tag im Spa "Gratis"- Or get massages at the gas station of your choice, a 5,- Euro Gift Voucher, are great service, and therefore Revaluation for users.
Most of these actions are limited to a two days, and individual cities. The vouchers are sent by mail and are usually. valid for one year, until they must be redeemed at the vendor site or an online retailer.
To Example has a fitness club for a day of the month review 82,- on 38,- Euro and thus reduced 250 Interested advertised. This can quickly increase the awareness.

Die Qualität darf nicht verloren gehen.
"Too often," for example, restaurant owners should not take this strategy. Even "just" need "saving" to address, can some restaurant owners might only bring more bargain hunters as guests.
Services for advertisers in Germany: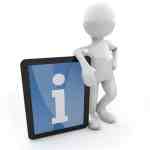 Lokalisierungsdienste and Communities, such as Four Square and Gowalla, although currently only available in the U.S., but there are already a number of suppliers in German-speaking, such as:
Aka-aki.com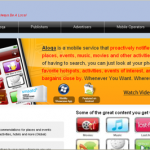 Aloqa.com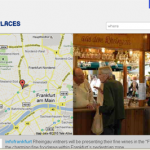 Dailyplaces.com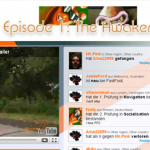 Fastfoot.mobi
Friendticker.de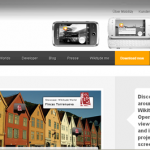 Mobilizy.com/Wikitude.org